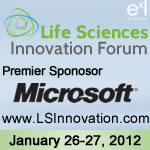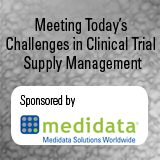 We invite your comments and feedback for this edition of Weekly Update.

 
Allison Proffitt

 
Managing Editor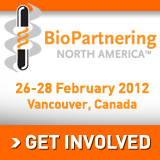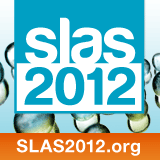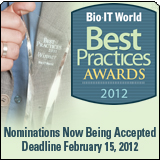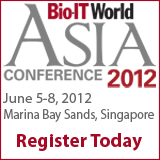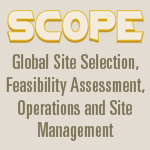 Featured Articles
A QuantuMDx Leap for Handheld DNA Sequencing

 


Bio-IT World

 

(Jan 17 2012)

 

Next-Gen Data

 

,

 

Technologies

 




Speaking for the first time in his life as a commercial consultant rather than a public servant, Sir John Burn, a highly respected clinical geneticist in the United Kingdom, provided the first glimpse at a nanowire technology for rapid DNA genotyping that could eventually mature into the world's first handheld DNA sequencer.

 
Picture This: Molecular Maya Puts Life in Life Science Animations

 


Bio-IT World

 

(Jan 12 2012)

 

Bio-IT

 

,

 

Discovery Informatics

 




Bio-IT World | In 2010, a reporter sat in a Life Technologies hotel suite admiring a promotional video illustrating one of the company's latest research projects—a single-molecule sequencing system featuring enzymes tethered to fluorescing quantum dots. The video was impressive not merely for pushing the boundaries of sequencing technology, but equally for showcasing some powerful production qualities in 3D animation and rendering that, until recently, would have seemed the provenance of a Pixar movie.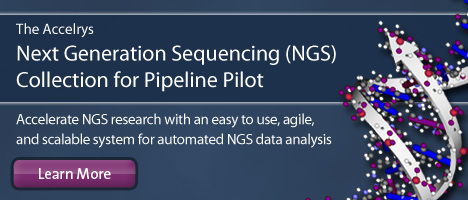 New biotech to develop 'super drugs'

 


Home - BostonHerald.com

 

(Jan 16 2012)

 

Discovery Informatics

 

,

 

Drug & Disease Targets

 




Three leading researchers in the fields of chemistry and nano-medicine have teamed up to start a Watertown company that aims to develop a new class of "super drugs" to fight diseases such as cancer. Dr. Omid Farokhzad of Harvard Medical School and doctors Robert Langer and Stephen Lippard of MIT founded Blend Therapeutics in August to meet what they saw as an urgent need.

 
Health Care's X-Prize

 
Bio-IT World

 
(Jan 13 2012)

 
The Guardian | The X-Prize has launched a new competition with a $10m prize to be the first to [re?] invent Dr. Spock's tricorder. The Tricorder Qualcomm X-Prize, co-funded by Qualcomm and the X-Prize Foundation, is named for the instant-diagnosis gadget from Star Trek. The competition's goal is a consumer-friendly product that will diagnose 15 common conditions.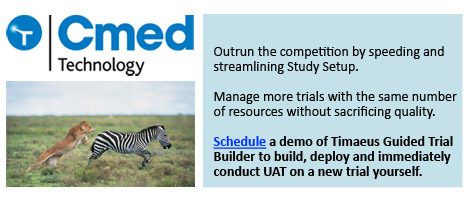 DNA Sequencing is Now Improving Faster Than Moore's Law!

 
Forbes.com

 
(Jan 12 2012)

 
Bio-IT

 
A ?worldwide genomics revolution? is upon us. The genomics industry marked a new milestone yesterday. As Forbes' reported in three separate posts and nearly 100 related Tweets, the two leading manufacturers of DNA sequencing instruments announced almost simultaneously at an investors' conference that they would introduce new machines this year capable of sequencing an entire ...
Do We Need Doctors Or Algorithms?

 
Bio-IT World

 
(Jan 12 2012)

 
Business & Market Insights

 
Tech Crunch | Vinod Khosla, the legendary Silicon Valley investor and founder of Khosla Ventures, discusses the wide-ranging impact of technology -- from mobile technology to increasingly sophisticated algorithms -- on medicine and healthcare, helping to empower patients.
Rackspace: Bull and Bear Cases Revisited

 
Forbes.com

 
(Jan 10 2012)

 
IT Infrastructure

 
Following my Rackspace:?? Bull and Bear Cases article, I had the opportunity to speak with Bryan McGrath, Director of Finance, at Rackspace to discuss the bear case, capital efficiencies, customer base and competition.?? Herein are the takeaways from that discussion. If there is one thing Rackspace management wants to avoid, it's "stranded capital."?? adheres to ...
Technology Strategy Guide to Business Risk Management for Healthcare

 
Sponsored by HP

 
Disaster Recovery best practices, combined with selective technology solutions and improved systems management, can reduce business risk for healthcare organizations. This complementary strategy guide explores way to: •Reduce the labor of preparing for, and recovering from, a disaster •Save up to 90% reduction in IT staff time spent backing up the environment •Reduce by up to 87% the amount of time spent recovering from an outage.

 




Download Now

 




 
Enhancing Productivity of Internal and Externalized Research through Integrated Cheminformatics Systems

 
January 19, 2012 | 1pm EST |

 
Underwritten by Accelrys this webinar examines progressive ways to optimally access and share data safely across research organizations to dramatically improve information output.

 




Register Today