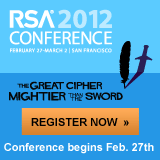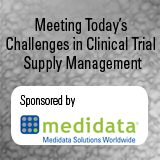 We invite your comments and feedback for this edition of Weekly Update.

 
Allison Proffitt

 
Managing Editor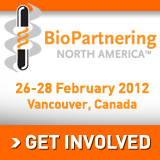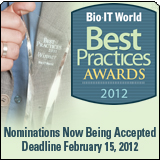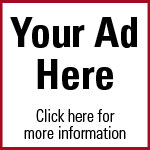 The Drug Shortage Crisis in America

 


Forbes.com

 

(Feb 13 2012)

 

Discovery Informatics

 

,

 

Medical Informatics

 




Two Congressmen introduced bipartisan legislation to address prescription drug shortages last week.?? The Drug Shortage Prevention Act would create a 'Critical Drug List' that would identify drugs that are susceptible to shortage, and require the FDA to develop a system to notify the public if a medicine is added to the list. The bill would ...
The New Anti-Science Assault on US Schools

 
Bio-IT World

 
(Feb 13 2012)

 
The Guardian | Not withstanding the famous 2005 Pennsylvania court ruling on intelligent design, anti-evolution campaigners in the United States are now combining with climate change deniers to continue to undermine public education.

Illumina's Numbers Without Roche

 
Bio-IT World

 
(Feb 13 2012)

 
Motley Fool | Illumina has rejected Roche's most recent offer, and earlier in the week released fourth-quarter numbers that were a bit less than last year's, but still expected.
The State of Cloud Standards

 


Health Data Management

 

(Feb 10 2012)

 

Bio-IT

 

,

 

IT Infrastructure

 




As cloud computing adoption rates soar, standards groups see promise with establishing aligned interfaces, rules written into RFPs and SLAs, and harmonized government legislation.
San Diego Gets Bulk of California NIH Grants

 
Bio-IT World

 
(Feb 9 2012)

 
San Diego Source | A new PricewaterhouseCoopers report shows that three of the top 10 California recipients of National Institutes of Health grants were in the San Diego area.
GSK $64 million Melbourne expansion

 


Invest Victoria, Melbourne, Australia

 

(Feb 9 2012)

 

Business & Market Insights

 

,

 

Discovery Informatics

 




GlaxoSmithKline has announced that it will invest about $64 million to expand its manufacturing and new drug development activities in Melbourne, Australia. The investment by one of the world's leading pharmaceutical companies will create 58 new highly-skilled jobs by 2017.
Laying the Foundation for Next-Gen Cancer Diagnostics

 


Bio-IT World

 

(Feb 8 2012)

 

Clinical Trial Informatics

 

,

 

Discovery Informatics

 

,

 

Drug & Disease Targets

 

,

 

Next-Gen Data

 




Bio-IT World | This summer, Foundation Medicine will launch what could be described as the next generation of cancer diagnostics. The Cambridge, Mass.-based company, founded by a premier group of cancer researchers and funded by Third Rock Ventures, Kleiner Perkins Caufield & Byers and Google Ventures, will launch a comprehensive next-gen sequencing (NGS) profile screening some about 200 genes known to be clinically relevant and actionable in cancer using routine, formalin-fixed paraffin embedded patient cancer specimens.
Modular Data Centers: Is Anyone Buying?

 


Wired News

 

(Feb 7 2012)

 

Bio-IT

 

,

 

IT Infrastructure

 




Is a data center built into a standard 20-foot shipping container on your shopping list, cloud service providers? That's the question some are asking as these portable data centers, pioneered by Sun with its Project Blackbox (later dubbed Sun Modular Datacenter, or Sun MD), enter their sixth year of commercial availability.
New Complimentary Market Survey
Collaborations and Communications Within Drug Discovery Research

 
Sponsored by Accelrys

 
This survey was conducted by the Cambridge Healthtech Media Group in January, 2012. Related to their HEOS initiative to gather valid information around externalizing collaborative research while improving communications in the cloud. With 310 qualified industry respondents the survey findings reveal useful usage and trends patterns. An insightful follow-on discussion and webinar related to this survey, and the HEOS by Scynexis SaaS portal is also available on the Bio-IT World website for complementary viewing.

 




DOWNLOAD SURVEY NOW

 




 
Turning Genomics Data into Practical Insight

 
Sponsored by: SGI

 
With worldwide sequencing capacity approaching 13 quadrillion DNA bases annually turning genomics data into knowledge is a true computational challenge. Read this paper and learn how the SGI UV coherent shared memory platform can:

 



•Speed results time while cost competitively tackling the most difficult computational problems across all omics disciplines.

 



•Push performance by scaling to extraordinary levels, up to 256 sockets (2,560 cores, 4,096 threads) per single system (one OS image).

 



Provide support for up to 16TB of coherent shared memory in a single system image enabling extreme efficiency across a wide range of compute demands.

 



Download Now