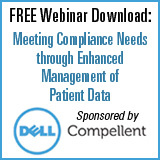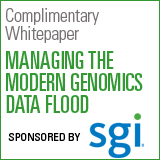 Bio-IT World Clinical Trials Survey Results
This brief survey is intend to provide insight into three areas:

 


• Key clinical process challenges facing the industry

 


• Trends in cloud computing usage and projects growth within the clinical sector

 


• Usage of outsources services and projected growth

 



Access Survey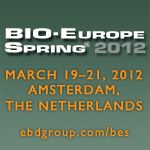 We invite your comments and feedback for this edition of Weekly Update.

 
Allison Proffitt

 
Managing Editor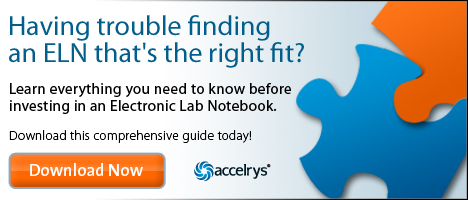 ELSEWHERE IN THE PRESS
Craig Lipset on the Recruitment Mind Shift

 
Applied Clinical Trials

 
(Feb 9 2012)

 
Trial Design and Logistics

 
REMOTE is the first-ever ran­domized clinical trial under an in­vestigational new drug (IND) application in which the study is managed entirely us­ing electronic tools and allows subjects to participate in the clinical trial regardless of their proximity to clinical sites. Pfizer's pi­lot project uses mobile phone and Web-based technology to collect necessary data for the trial, without clinic visits. The trial was announced last June. And this month  ACT, Editor-in-Chief Lisa Henderson talked t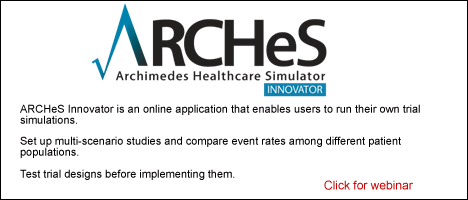 ELSEWHERE IN THE PRESS
Dana-Farber lands $10M for cancer research

 
Business News

 
(Feb 1 2012)

 
Trial Design and Logistics

 
Dana-Farber Cancer Institute has been awarded a $10 million grant rom the Massachusetts Life Sciences Center to support the expansion of its cancer imaging research program, Mass High Tech reports. Funding for the grant comes from the state's 10-year, $1 billion Life Sciences Initiative. The money will support the establishment of Dana-Farber's Molecular Cancer Imaging Facility, a $20 million research initiative in South Boston to develop new molecular imaging probes. As MHT reports, the imaging facility will expand several of Dana-Farber's basic and clinical research enterprisesfocused on developing targeted cancer therapies.
Bush Doctrine: The Pharmaceutical Safety Data Problem

 


Bio-IT World

 

(Jan 27 2012)

 

Regulatory Issues & Drug Safety

 

,

 

Trial Design and Logistics

 




Bio-IT World | The Bush Doctrine: What the industry calls "safety data" covers everything from discovery-oriented in vitro or cell based studies to extensive GLP toxicology study data, voluminous clinical study records, and post-marketing/pharmacovigilance systems. It leads one to wonder: does anyone have informatics systems that allow safety investigators across the pharma enterprise to effectively mine this ocean of information?


Turning Genomics Data into Practical Insight

 
Sponsored by: SGI

 
With worldwide sequencing capacity approaching 13 quadrillion DNA bases annually turning genomics data into knowledge is a true computational challenge. Read this paper and learn how the SGI UV coherent shared memory platform can:

 



•Speed results time while cost competitively tackling the most difficult computational problems across all omics disciplines.

 



•Push performance by scaling to extraordinary levels, up to 256 sockets (2,560 cores, 4,096 threads) per single system (one OS image).

 



Provide support for up to 16TB of coherent shared memory in a single system image enabling extreme efficiency across a wide range of compute demands.

 



Download Now