The 'Clear Vision' of Claritas Genomics
---
By Allison Proffitt 
December 3, 2013 | It's been a busy year for Claritas Genomics. The company spun out of Boston Children's Hospital in February has spent the year establishing its independence and new partnerships.
"We've spent a good portion of the first six months—six to nine months really—becoming an independent, standalone company from Boston Children's and we are now fully independent," CEO Patrice Milos told Bio-IT World in mid-November, the morning after the first full Board of Directors meeting.
The heart of the company is Boston Children's Genetic Diagnostic Lab, a CLIA-certified center that has been offering genetic testing within the hospital for more than ten years. The hospital, in partnership with Life Technologies (Claritas uses the Ion Torrent PGM machine because that was well-validated in the clinical arena, Milos said), launched Claritas Genomics to extend the impact of its genetic and genomic workflows beyond its own patients.
"Boston Children's has already invested significantly to accelerate genomic discovery for patients with rare diseases, cancer and autism, and to profile individual responses to medications. We now have a practical paradigm for taking genetic and genomic research discoveries to the bedside, and we're excited to be able to scale up and offer this capability to patients everywhere," said David Margulies, executive director of the Gene Partnership at Boston Children's Hospital, in January. "Through a set of network collaborations and via electronic communications, we plan to provide interpretive services around the world."
Milos joined Claritas in May. She and Margulies had worked together while she was serving as Chief Scientific Officer at Helicos BioSciences. In 2011, they both ended up in the Longwood Medical area of Boston: Milos with Pfizer and Margulies with Boston Children's. "He and I started talking about his vision to start this company," Milos said, "and I continued those discussions and finally joined in May."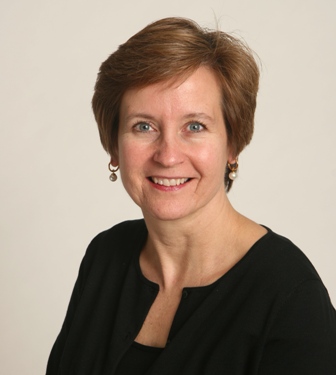 Claritas Genomics CEO Patrice Milos

 
The vision in question sounds lofty, Milos admits. "We have a very clear vision to be… the world's leading provider of next-generation pediatric diagnostics." To enable that, Milos says that Claritas plans to combine advanced genetic analysis technology with clinical interpretive services that tap into the expertise of specialists at a network of the best pediatric hospitals.
The company has moved into its Cambridge, Mass. CLIA-certified lab space, where they plan to house both their clinical and R&D laboratories. "We will be the genetic testing services for the network," says Milos.
The pediatric genomic testing space is not as well-served as it could be, Milos contends. She believes that the network of hospitals and resulting collaboration that Claritas envisions is much-needed.
"We have a genetic understanding of probably over 3600 diseases. The kind of scale and the ability to look at those 3600 different tests that would be required for diagnosis is a unique, difficult task for somebody who is trying to do it in isolation. The way you have to do it is really build a collective group that can work together and build a foundation for all that testing in a central location to allow us to do it at scale."
Cincinnati Children's Medical Center joined as a key investor in November, and Milos expects Cincinnati Children's and Boston Children's to be the foundation for a collaborative network to enable pediatric hospitals to share data, expertise, best practices and infrastructure in medical genetics and genomics for the benefit of patients.
"We view Boston Children's, and now Cincinnati, as our partners in deciding what best tests can be offered through the knowledge that they have gained in their research, and the identification of novel genes. We view them, first and foremost, as our customers, and so we have to ensure that the work we do is work that will benefit their pediatric patients."
Milos continues: "The hope is, as the researchers at Boston Children's make novel discoveries, that there's an opportunity to think about how we could offer those tests for patients... But also I think the other aspect [is] when you get to the end of a clinical exome, you're really trying to understand what variants are most informative for that patient. Then we can look to colleagues at our pediatrics network hospitals to really help us in the interpretation and the downstream understanding of what might be novel areas."
Milos envisions a "very complete solution from up-front ordering the right test for the patient, all the way to, 'How do you offer the best interpretation and reporting?'"
This week the company announced that Cerner has joined the mission and plans to build a rapid, scalable laboratory solution for molecular diagnostics that is tailored to NGS workflows. More immediately, Claritas will implement Cerner's Millennium Helix solution as part of the initial phase of the project, and will join Cerner's Reference Lab Network to allow seamless ordering and result return for other reference lab network partners. Cerner Capital is now a minority shareholder of Claritas and Clay Patterson, managing director of Cerner Capital, has joined Claritas's board of directors.
"The alignment that we have with the hospitals and bringing Cerner to the partnership really means that the collective skills will allow us to do medical genomics for a pediatric population very differently than most genetic testing companies might be used to," Milos said.
"Right now the focus is on execution and scaling to really move into the ability to rapidly do exome and genome sequencing, in a clinical, validated setting with the highest quality data, as well as the most critically-useful information to guide your pediatrics physicians, their patients and their families," she says. "I think that's really what we're going to focus on over the next two years. There's a lot more things we could be doing, but let's get through the next two years."