CIO Perspective: Creating Community On Campus At St. Jude
---
By Allison Proffitt
August 15, 2018 | "Your tools are good, but they're too complicated for other people to install," Jinghui Zhang was told by a Nature Methods reviewer. For the chair of Computational Biology at St. Jude Children's Research Hospital, that was unacceptable.
"As a rebuttal to the Nature Methods editor, I said, 'I'll make a cloud version,'" Zhang told Bio-IT World last month during a tour of the St. Jude hospital and labs. "So we go down to AWS cloud and make one of our first tools for copy number analysis called CONSERTING on the cloud."
It was Zhang's introduction to hosting tools on the cloud. It was also the conversation, she says, that planted the seeds that would become St. Jude Cloud.
The St. Jude computational biology team was already committed to sharing its data, using the European Genome-phenome Archive (EGA) to disseminate its quickly-growing database of tumor-normal pairs, whole genome and whole exome data, and phenotypes. But it was an awkward process, requiring a fair amount of effort from members of Zhang's team who were helping outside researchers track down and retrieve corrupted data.
Zhang and her team began to imagine what a better cloud might look like.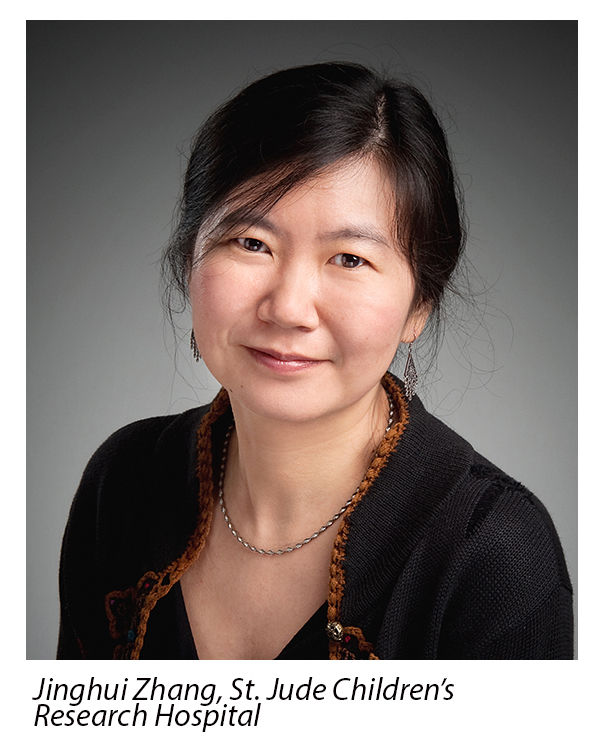 "What we want to do is not just provide data that's easier to download. We want to do more. We want to enable people who have tools to apply them directly on data," Zhang explained. "We want to make full use of the cloud rather than providing a portal for better data download. To enable that, we have to do it ourselves instead of just uploading data to another cloud platform."
CIO Perspective
This is the part of the story when CompBio often finds itself at odds with IT, and Keith Perry, St. Jude's Chief Information Officer, freely admits that the cloud conversations Zhang was having typically intimidate IT.
"That [conversation] has historically called us to move away and just focus on boxes and wires," Perry told me when I visited St. Jude last month. "But what I'm seeing in the industry is, there's so much value in partnership." At St. Jude, Zhang and Perry worked together to move St. Jude data and tools to the cloud, and Perry says the partnership between IT and science was crucially important.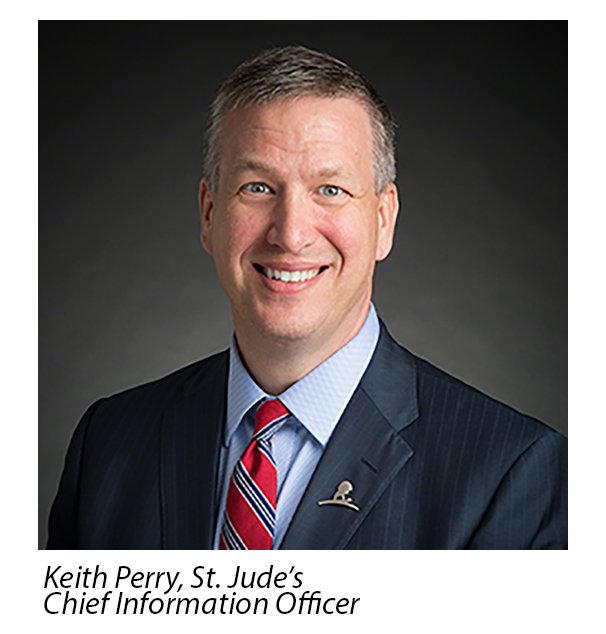 "This St. Jude Cloud concept was really a partnership between CompBio and [Information Services]," Perry said. "It's a recognition that I'm not a scientist, I'm a computer scientist. So I saw things a little bit differently than Jinghui did. What I'd see is just this wild, wild west of software development and moving data around. It was like, stop guys. There's got to be a better way. Let's think about community. Let's think about the cloud. And let's think about how we can do this a better way to speed discovery."
Together, Zhang and Perry and other members of the team began relationships with Microsoft and DNAnexus to build the St. Jude Cloud. Microsoft, Perry said, had a security model they felt "very comfortable with" after initial validation and testing, and continued penetration tests. "And they bought into the mission," he recalled. "They just jumped right in. 'Look, this is a community resource, and if the goal is to get this data to the community, then we're all in!'"
With speeding discovery at the heart of the project, Zhang insisted that users of the St. Jude Cloud be able to do data analysis within the cloud environment. Users shouldn't have to download data just to explore it. "Some of the simple questions," Zhang begins, then catches herself: "not simple! sophisticated questions!... we feel shouldn't even require data download. It should be easy for people to go to the cloud and look at the data themselves using the tools—new tools or our tools or other people's tools."
Community Driven
For Perry, the user community is as much within St. Jude as without, and he's excited about how the St. Jude Cloud enables internal users to better interact with the institution's data.
"The St. Jude Cloud was not developed for Jinghui and her team. She does that [type of analysis] in her sleep! There are things on there that she doesn't care about. But the whole idea is, let's get this out to the community. The goal is to democratize who can get access to the data we're really producing and sitting on top of."
The St. Jude Cloud is also a prime example of Perry's goal of moving IT out of a "back office" and into a more strategic, service-oriented role. "It's really pushing us to seek to understand and partner with people and help them solve their problems… as opposed to just sitting there and waiting for somebody to call."
At St. Jude, that's become a broad mandate: everything from working on the St. Jude Cloud, to developing an app for St. Jude's 4,600 staff to help them know which food trucks are on campus today (which covers about 3.3 million sq ft). Perry is also focusing on concierge services for St. Jude patients—about 7,500 annually—and their families, exploring ways that mobile apps can help with everything from parking on campus to finding the right interpreters.
And the possibilities are vast.
"Within just the St. Jude community here, I see IT playing a much larger role in how do we do things," Perry said, "how we deliver value to our patients and their families and even our employees."